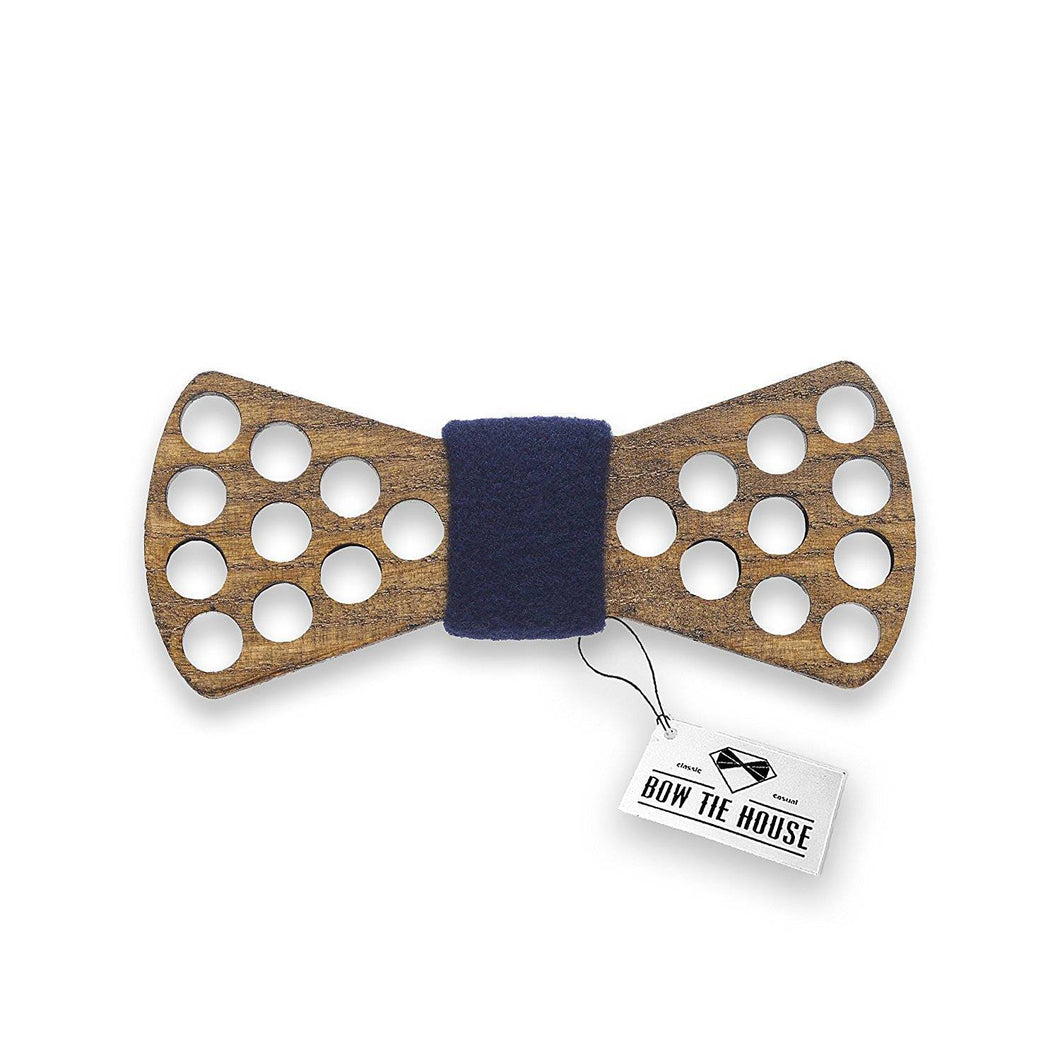 Wooden Holes Blue Bow Tie
Regular price $20.00 Sale
100% wood
Made in Europe
Dry clean only
Emphasize your individuality and singularity.
Wooden Ash tree material.
Suitable for men, women, youth, teen, schoolboy, child, boy, kid, toddler.
Fully Adjustable to fit neck sizes from 10 inches to 21 inches can be adjusted to fit kids to adults.
Size: Length 11.0 cm ( 4.33 inches) Width 4.6 cm (1.78 inches)

There is one more unique and unusual accessory for creative people. Wooden Bow Tie has rich red/blue color of 100% of wool on the center of the bow tie. It can underline your special thinking and attitude to the world. You just must have this bow tie in your accessory's collection, because new beautiful things make our life beautiful, too. Wooden Bow Tie is made of 100% good material. It is nice ash tree. This tree is a tree of real man. The accessory is decorated with holes. It looks pretty and interesting at the same time. Despite the material, a bow tie is comfortable in use and wearing. With this bow tie, you will look like "Mister Creativity" on any informal occasion. I'm sure that your friends, family, girlfriend evaluate your choice. This unique bow tie will bring you a luck and success because the world is developing every day and people like new and non standard.
The world is tired from the million of the same clothes and things. Be original! Express your feelings! Show your character! Besides, with open people is much easier in our life. If someone asks you why holes, you can respond to it creatively and say that each hole can realize one wish. So, hurry up to order our Wooden Bow Tie with magic holes

If you want a big quantity, please write us a message before ordering.